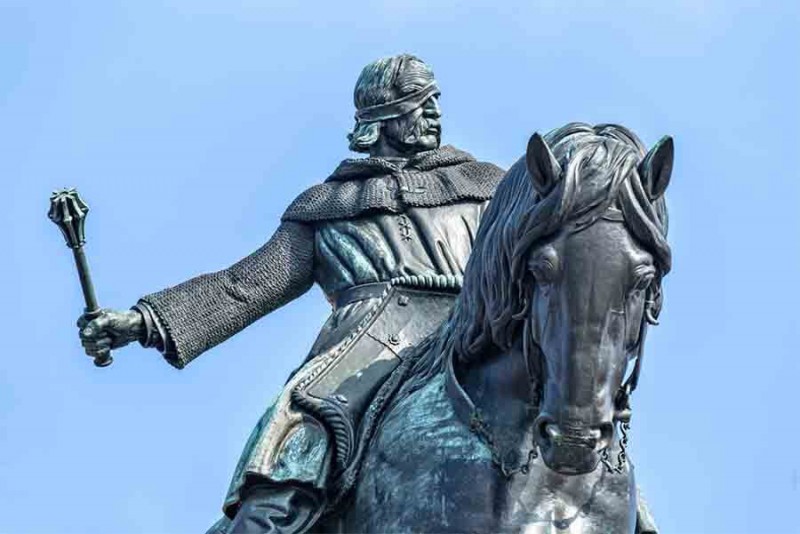 A wise man once told me that you must plan your work and then work your plan.
Jan Zizka, the famous Czech General, invented the idea of a tank and was the first general to use cannons in the field as weapons rather than siege guns. He also never lost a battle. Fun fact: his dying request was to have his skin turned into war drums so he could continue to lead his troops into battle. Gross, sure. But also forward planning.
Artful attacking is all about planning and taking advantage of opportunities in a steady, intentional, and organized way. In the same way, we in the construction industry are "waging war" every day with the weather, project deadlines, price increases, competitors, the job market, the pandemic….the list is endless…. . and we must only send our people into battle with a plan. Period.
Our number one jobs as leaders should be to create stable environments for our teams. On a chaotic site, a worker would be watching where they step, worrying about improper housekeeping, managing workplace distractions, keeping an eye out for moving vehicles all while following proper procedures without adequate training. Mental capacity and mental focus are exhaustible resources. If we don't properly plan our day, our project, our teams, we are guaranteed to lose the battle.
Good leaders make plans, but great leaders execute the plan by communicating and trusting their teams to execute it. They delegate, not dictate. Our leaders know every teammate is a vital chain in our success.
Keeping it simple, great leaders share the roadmap.
Job site planning means we work the A-plan, knowing we have B, C ,D, and E plans waiting in the wings to deal with problems we can anticipate. We aren't running around yelling and screaming, pointing fingers at people when the unanticipated happens (and it does happen). We stop and gather information, make sure we have open lines of communications with the customer, suppliers, and the office, we document the issues in writing, and then we formulate a plan. Then we share the plan with the team going into battle.
The ideal job site is an environment when the workers return home at night with nothing of note to tell. There were no injuries, fires, or other accidents. No drama, no unclean facilities, no material issues. Just stable thought out work where the equipment functioned properly, traffic control was where it should be, and materials were delivered on time.
When do we make money as a company? When we are laying roads
When do our foremen make money for our company? When we are laying roads
When do our executives make money for our company? When we are laying roads.
Plan it first, build it right, and finish as you go.
"Never tell people how to do things. Tell them what to do and they will surprise you with their ingenuity." General George S Patton
LJ