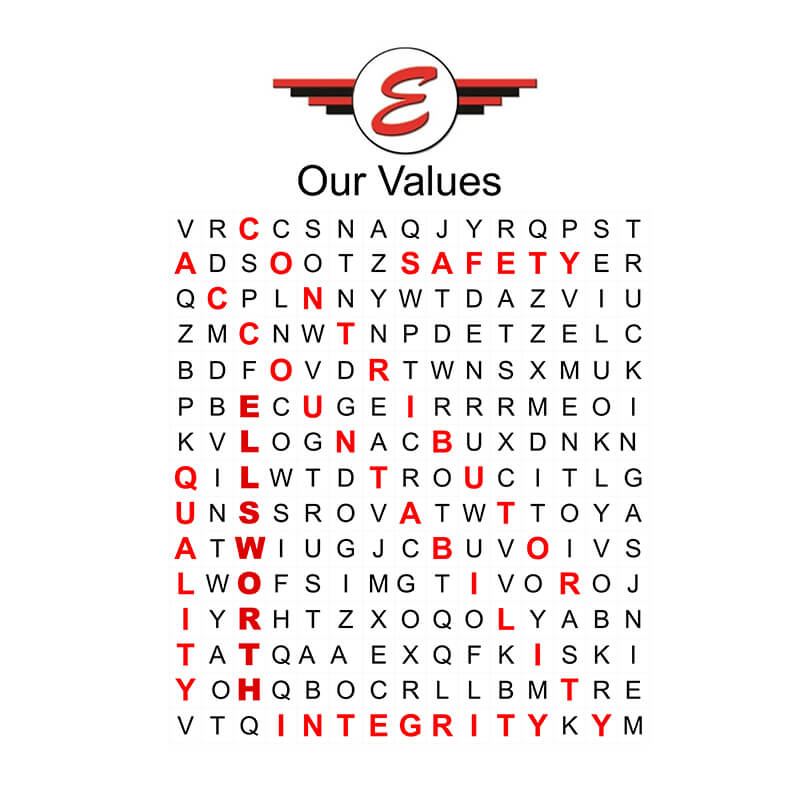 Six months ago, when I sat down with the leadership team at our Company to discuss our five-year strategy, we started by discussing what was most important to building a successful company. I was excited to hear our Chief Financial Officer, Nathan Ellsworth, state "The most important thing to me is culture. Its going to be the key to our success." Perhaps it was naivety that I was surprised to hear that culture matters in a construction company environment, but what I have learned is that what Nathan believes is 100% correct.
I like the saying that your company has a culture whether you focus on it or not. And if you are not focused on it, it probably is not a healthy one. Culture defines who your company is, what matters to it, what it cares about. It is how you treat your employees, customers, and other stakeholders. It is a system of beliefs that accompanies your Mission, Vision and Values. It starts at the top and works it way down throughout the organization. If your leadership does not live by your company's values and work to institute a strong culture, others will not follow.
While culture matters in every organization, I believe it is critical in a construction company where most of the workforce is out in the field. In a company where everyone shows up to work in one space, it is much easier to create a positive environment within the physical surroundings and a captive audience. However, how do you build culture where all your employees show up a different job sites every day and often work in smaller groups?
I think the initial recipe is the same, it starts at the top and communication from leadership about what the company's core values are. It is communicating this down through your superintendents and most importantly, your foreman. Your foreman are the most important position in your organization with regard to building and reinforcing culture. They are in the field every day with their crew building trust. They create the environment that needs to reflect the company's core values. Getting their buy in and commitment to helping you establish a culture is necessary.
If you focus on building a world class culture, I believe you will lay a solid foundation to grow a successful company. But it is a process and one that you must commit to working on every day through your decisions and communication. Enlisting everyone in the organization to help support a strong culture is paramount, particularly across all leadership levels. However, this extra effort will pay dividends over the long-term.
Happy Building!
WP